Roll over image to zoom in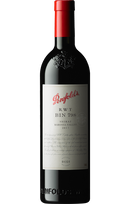 Description
The initials RWT stand for 'Red Winemaking Trial', the name given to the project internally when developmental work began in 1995. Naturally, now no longer a 'trial', RWT Shiraz was launched in May 2000 with the 1997 vintage. The alphanumeric Bin designation 798 was bestowed upon the wine from the 2016 vintage.
Dark fruits affording viscosity and concentration.
Quince noted … and a little more (fig/cheese + balsamic?).
Vietnamese mint and anise indulge an admirable palate "cooling effect"/lift. Dusty tannins fused with cocoa chocolate dust.
Structurally confident - a defined backbone, Barossa weight and density.